The Eurovision song contest has been alive for more than 60 years but some things never change. In every Eurovision there is a range of characters that are always present. In an attempt to cast all this year's artists, we have come up with the top 10 ever-present Eurovision stereotypes.
1. The Drama Queen.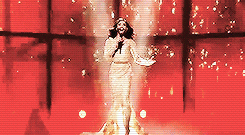 Let's be honest, this character is the reason to watch Eurovision every year. Their number always includes some kind of crazy wardobe change, amazing choreography and incredible scenography. They are all about the show. And this year, it could be no other than Finnish representative Saraa Alto with her song Monsters.
2. The Opera Star.
Every year there is a country that presents a song with impossible vocals to show off the singer's abilities. Estonia's song Forza is the greatest example for this stereotype. The show is predictable and the song, although amazingly difficult to sing for a normal person, just doesn't have what it takes to win the contest.
3.The Epic Theme.
This stereotype is for some reason very typical of the Scandinavian countries. Maybe it has something to do with their Viking heritage. It is song you would expect to be in the Game of Thrones soundtrack. Anyway, for Lisbon 2018, it is Denmark who carries the tradition with the song Higher Ground.
4.The Favourite™.
Eurovision, like every televised contest, has its favourites and its outcasts. This artist is always high up in the betting polls and everyone knows their song at the promotion events. And this years' mama's boy is no other than Mikolas Josef with the song Lie to Me.
5. The Surprise winner.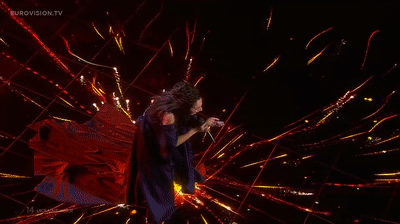 This is a fairly new stereotype and it is  because now audiences' votes play a bigger role on the final decision. It also means we have to stay up even later to find out the winner. For Lisbon 2018, all the odds are on Light Me Up,  Poland's song by Gromee feat. Lukas Meijer.
6.The Eurovision-Is-Also-Political.
This is a tricky category because according to the official rules "no gestures of a political or similar nature shall be permitted during the ESC". However, there is always a country whose song has a small reference to some kind of important political crisis. For Lisbon 2018, rather than just one, there are a couple of songs that follow this pattern, Mercy, from France, and Italy's  Non Mi Avette Fatto Niente, both about the refugee crisis.
7.The WTF number.
This song is always impossible to explain. You kind of feel like the author WANTS to mock the contest. It is different and vibrant and the artist performing it is usually… unique. And this year's contestant  for this field is no other than Israel's own Netta, with the song Toy.
8. The strange combo.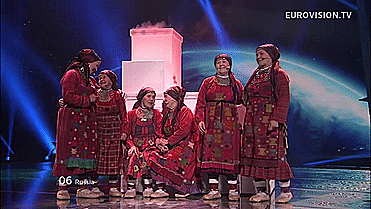 Do you remember the Russian grandmas? Well that is basically what this category is about. Eurovision rules say that only 6 participants are allowed to be in stage. It is the case of Bulgaria's Equinox with Bones. What a great way to solve the prohibition of back up vocals.
9.The Hottie. In a contest that is about three hours and a half long, you need to have something exciting in the middle. And this sadly almost always come in the form of an attractive girl with little to wear and a very danceable song.  The lucky contestant is no other than Cyprus with Fuego.
10.The Diabetes.
This stereotype has become quite a force in this year's contest. Portugal's victory with Amar Pelos Dois unleashed the romantic formula. So now instead of having one ballad we have… tons of them. From Spain's Tu Cancion to Ireland's Together, Lisbon will face a diabetes epidemic this May.
To see live performances of some of this year's participants see the next video.